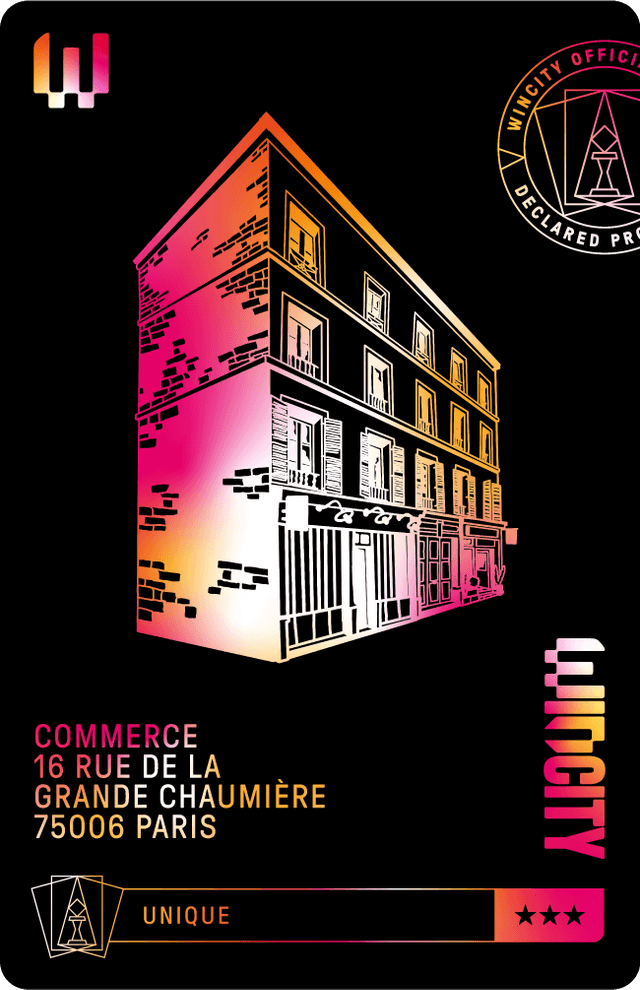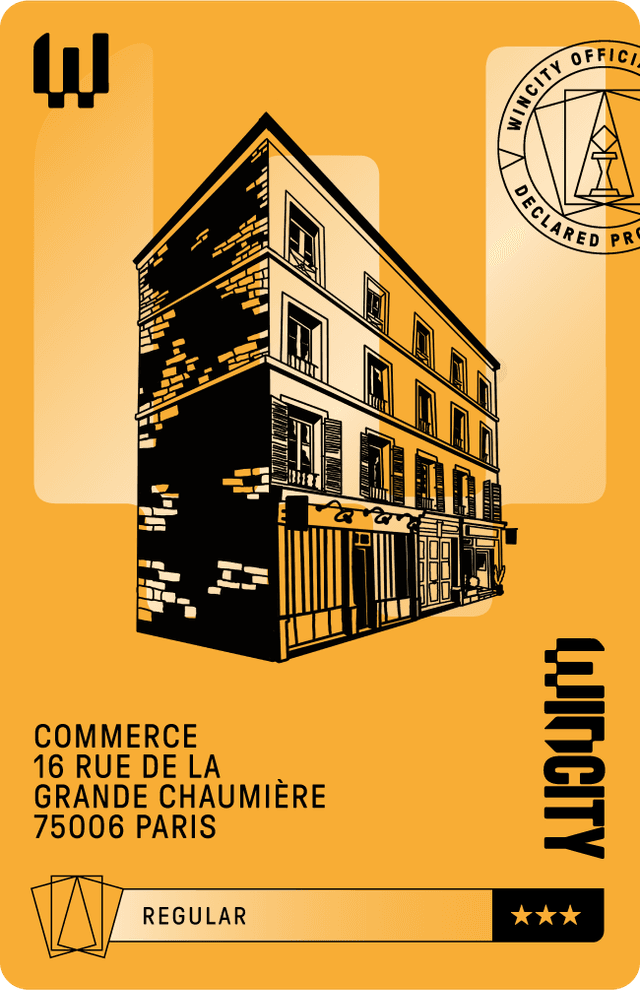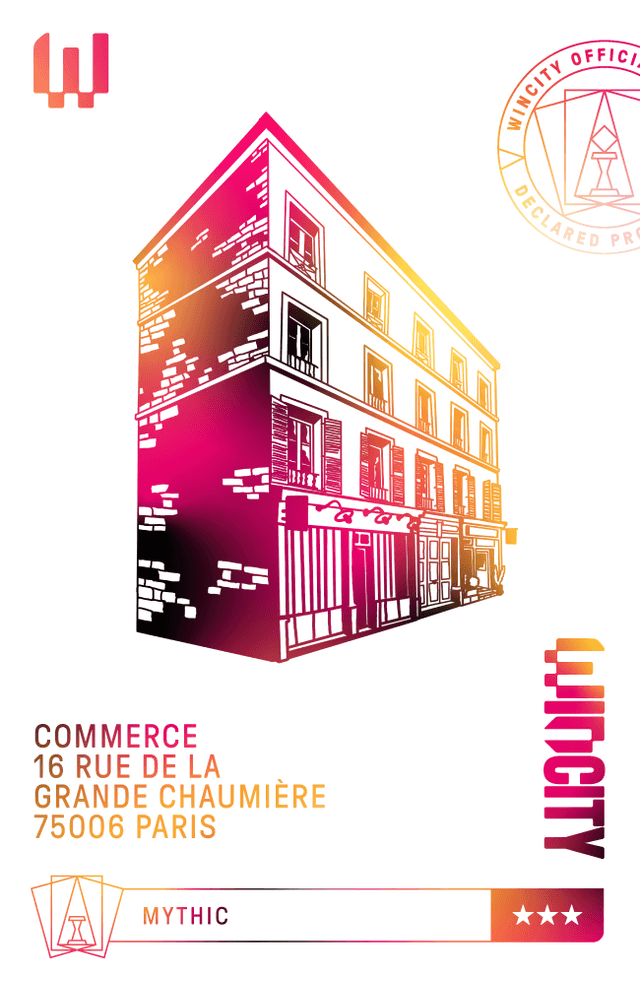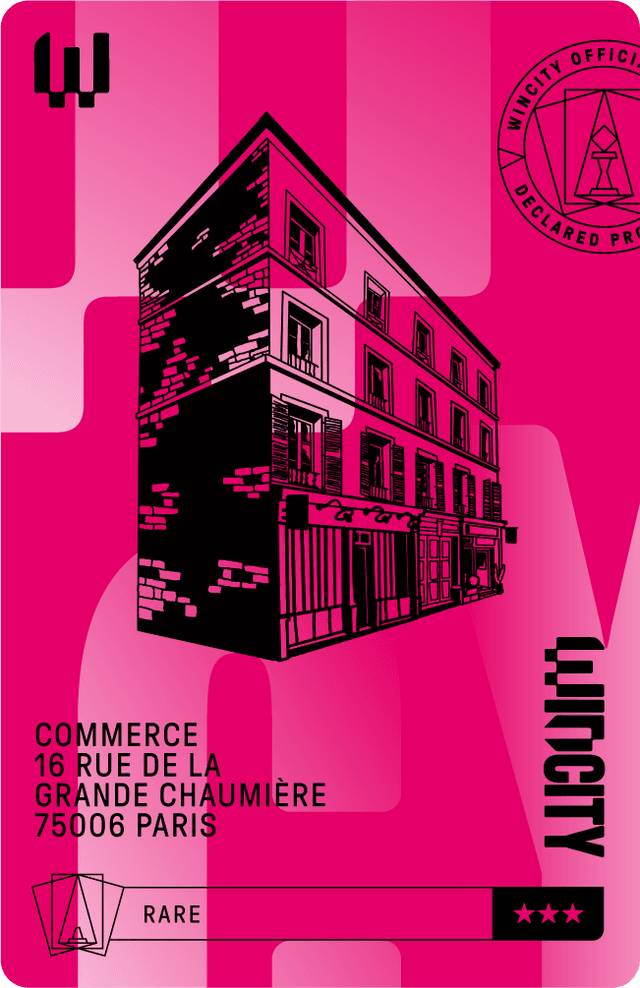 REAL
ESTATE
NFT
OWN YOUR GAME
COLLECT.
PLAY.
WIN.
Wincity's ambition is simple: to allow our community to earn rewards by participating in competitions of a game backed by real estate.
PLAYAND EARN.
We ensure the transparency of our ecosystem, where multiple sources of income do not depend on new players, but on Wincity's real estate investments. This sets us apart from the unfortunate Ponzi schemes still too present in our ecosystem.
OWNYOUR GAME.
Your time spent playing is rewarded, allowing you to earn valuable rewards. Dive into competitive gameplay experiences, enhancing the thrill and excitement of Wincity.
INFINITESCALABILITY.
As the community of players grows, we are constantly acquiring more real estate, generating increasing rental income that can be redistributed to players. The value of our company is guaranteed by a strong and growing real estate portfolio, ensuring the sustainability and long-term value of the Wincity ecosystem.
how does itwork?
By investing in Wincity NFTs, you finance the development of the game as well as real estate. The profitability of this real estate is redistributed in the Real Estate Fantasy.
The Wincity community buys game cards using Ether (ETH) or their credit cards.
Wincity uses part of the profits to invest in real estate, while the other part is added to the rewards pool.
The income from these real estate properties is reinvested in Wincity.
Wincity adds these funds to the rewards pool, accessible to players.
At the end of each period, the earnings are shared within the community based on each player's ranking.
It's up to you, use your earnings to continue developing your virtual real estate empire or redeem them for other projects.
The advantages
Our economic system addresses all the challenges of web3 games:
Anti-ponzi
Our Real Estate Fantasy has the economic advantage of generating income even without new players. The reward pool is not tied only to new players. Thanks to this robust system, the future of Wincity does not depend on the volatile periods of the blockchain universe.
Virtuous circle
The more new players there are, the more we invest, the more substantial the rewards.
Security
In case of difficulty in the NFT market, the rewards from real estate do not decrease. Conversely, if players no longer participate, with the remaining reward pool, the remaining players will earn more.